The business areas of Hettula Oy include waste management services, septic truck works (unclogging, cleaning and imaging of sewers), interchangeable container and carriage transports, towing services, wheel loader and excavator works and passenger traffic. We have our own waste recovery and recycling station.
Versatile waste management
Our garbage trucks circulate mainly in the Kittilä, Kolar and Muonio area. Our comprehensive service includes waste management tailored for the customer. Ask about the possibility of recycling in your area. You can buy or rent waste bins from us, or for bigger needs, e.g. buckets or presses. Our waste station serves Kittilä.
Interchangeable container services
Whether it's a demolition job or a renovation of any size, we deliver a suitable replacement pallet to the site. For renovation projects, we can provide containers for both moving and storage purposes, as well as construction booths and rental toilets. The exchange platform service is intended for use by both households and companies.
Sewer maintenance services
The versatile sewer maintenance services cover the emptying of several different wells, which can be done on the basis of a one-time order or at regular intervals according to the maintenance contract, throughout the year. We also do sewer description, opening, and flushing. In addition, you can also order from us e.g. dry cleaning services and high pressure washing.
Van and special transports
Thanks to our versatile equipment and professional staff, we also do various lifting jobs as well as pallet and special transports.
Versatile waste management
Interchangeable container services
Sewer maintenance services
Van and special transports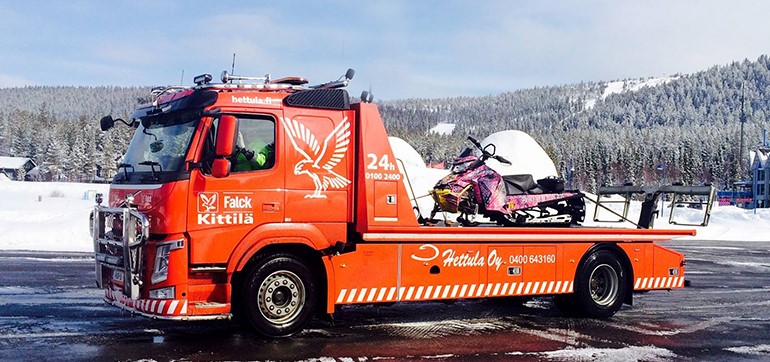 We are part of the nationwide REDGO chain, providing towing and road services, professionals in Kittilä.
20 professionals work at Hettula oy.
Hettula started its operations in 1959.
Hettula oy has a total of 30 trucks or machines in use.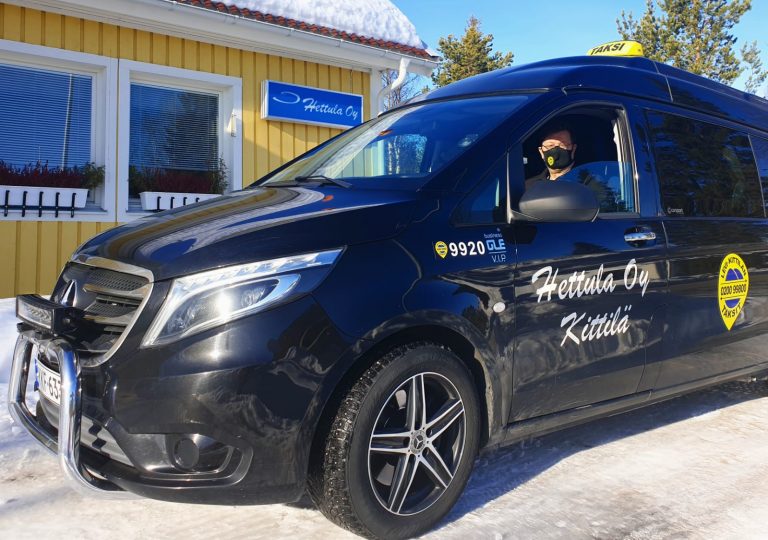 Our taxi's stop is Kittilä, but it's a familiar sight in Levi as well. The taxi is a Mercedes Benz Vito 4×4 model.
In addition to the driver, the taxi can accommodate 8 people and is equipped with a disabled lift.