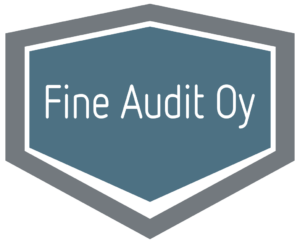 FINE AUDIT OY certifies that HETTULA OY has maintained the business management system which is established in year 2006. 
The renewed audit has shown that this system meets
the requirements of the below-mentioned management standards: 
ISO 9001:2015 quality management standard
ISO 14001:2015 environmental management system standard
ISO 45001:2018 occupational health and safety management system standard. 
The certified business management system includes the following services: 
environmental logistics,
recycling and recovery of waste,
demountable transportation,
domestic transportation of general cargo,
suction trucks services and imaging services for pipelines,
high-pressure washing, and
dry suction services. 
The certification is valid until 5. of September 2026.
Thanks to the PKY system, the quality system and quality thinking remain practical and affect the everyday activities of our company and our staff.
ISO (International Organization for Standardization) 
Global Federation of National Standards Organizations 
Publishes ISO standards 146 countries 
At the end of 2003, there were more than 14,000 countries involved with ISO standars
The Finnish Standardization Association SFS is the central standardization organization in Finland 
Confirms and publishes SFS standards At the beginning of 2004, there were more than 17,000 SFS standards in Finland 
ISO- 9000 STANDARD FAMILY 
Quality management and quality assurance standards 
ISO-14001 STANDARD 
Environmental management standard
Refers to the set of features on which the ability of a product or service to meet the requirements set for it and the expectations placed on it is based.
The general way of relating to quality formally defined by top management for the organization (is the company's "sales pitch", which also binds the company).
The company expresses its commitment to promoting environmental protection The goals that the company strives for in order to protect the environment
The goals that the company sets for itself in order to achieve the goals in the long term. Procedures that the company requires for its operation (must be public, must be in writing)