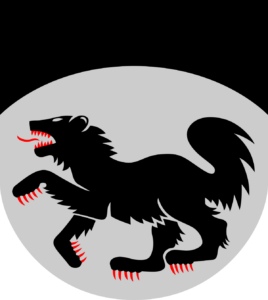 Our garbage truck travels around the Levi area in the so-called during high season (weeks 36-39 and 49-19) weekly. At other times, the car travels on odd-numbered weeks.
We ask for notification of the need to empty the waste container by Friday of the previous week at the latest. 
Hettula Oy manages your company's waste management and recycling in accordance with valid regulations and the principles of sustainable development. The waste brought to the waste station is sorted. Combustible waste can be utilized by further transporting it to the Kiiruna incineration plant. Unburned waste will be taken to Kuusiselkä in Rovaniemi for the time being. 
The bio-waste we collect is transported to the biogas plant in Oulu, where it is used as biogas and used to make renewable domestic energy. 
Waste fee for property-specific waste transport in the area of Kittilä municipality (waste generated in business and tourism activities).

It is possible to take the forwarding contract into effect for the weeks of the season. The forwarding contract means that the car will automatically go around your area every week and empty the container if it is more than half full. If the container is empty or less than half full, we do not charge for emptying. For the rest of the time, we ask you to define the emptying rhythm. It can be emptying based on your notice, every two weeks, every four weeks or, for example, certain weeks every year. 
We ask you to contact us about changes in emptying rhythms directly by email: hettulaoy@hettula.fi. 
WASTE PRICE (Empty price):
| | | |
| --- | --- | --- |
| Product | Tax free (€) | Taxable (24%) |
| | 9,5 | 11,78 |
| Waste container less than 200 l | 9,5 | 11,78 |
| Waste container 240 l | 10,5 | 13,02 |
| Waste container 340 l – 390 l | 14,5 | 17,98 |
| Waste container600-660 l | 19,25 | 23,87 |
| Express container 4000 l | 108 | 133,92 |
| Express container 6000 l | 165 | 204,6 |
| Express container 8000 l | 205 | 254,2 |
| Deep collection container 1500 l | 80 | 99,2 |
| Deep collection container 3000 l | 118 | 148,8 |
| Deep collection container 5000 l | 162 | 200,88 |
| Bio container 240 l | 19 | 23,56 |
| Large sack | 95 | 117,8 |